Events
NFIP Informational Session at Niu Valley Middle School on May 10th
Posted on May 8, 2018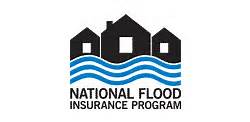 NATIONAL FLOOD INSURANCE PROGRAM (NFIP) INFORMATIONAL SESSION SCHEDULED THURSDAY MAY 10 IN NIU VALLEY  Policy holders affected by the April 13, 2018 O'ahu flooding event urged to attend HONOLULU – The Department of Land and Natural Resources (DLNR), the National Flood Insurance Program (NFIP), and the City and County of Honolulu invite NFIP insured renters, home […]
Read More
Couldn't Attend the Disaster Recovery Centers on Oahu?
Posted on May 2, 2018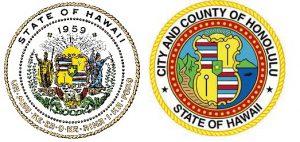 During the week of April 23rd – 26th, eighteen different State, City and non-government agencies (see agency list) participated in two Disaster Recovery Centers (DRCs) held in Waimanalo and Koko Head District Parks.  The DRCs were opened to provided those affected by the recent severe weather, valuable information about available services and assistance at one convenient location. The Department of Land […]
Read More
When was your last "Insurance Check-up"?
Posted on April 16, 2018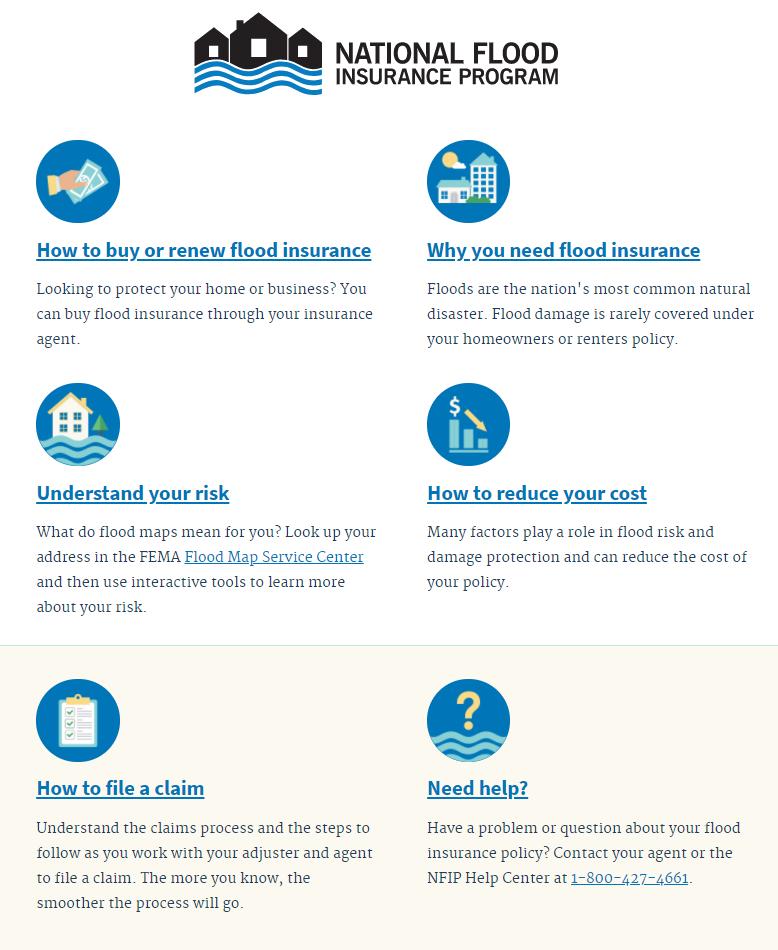 Much like the same reasons we visit the doctor each year for a physical exam, property owners should also have an annual insurance check up on their home.  The National Association of Insurance Commissioners (NAIC) suggests homeowners review their policies and find the answers to the following: What type of coverage do you have, How much coverage do […]
Read More
HUD Withdrawal of Proposed Rules To Reduce Regulatory and Financial Burden
Posted on February 12, 2018
As part of the efforts of the Department of Housing and Urban Development's (HUDs) Regulatory Reform Task Force, the agency has determined not to pursue five proposed rules published in the Federal Register and, as a result, is withdrawing the rules from HUD's Unified Agenda of Regulatory and Deregulatory Actions. HUD is taking this action consistent […]
Read More
NFIP Reauthorization
Posted on January 13, 2018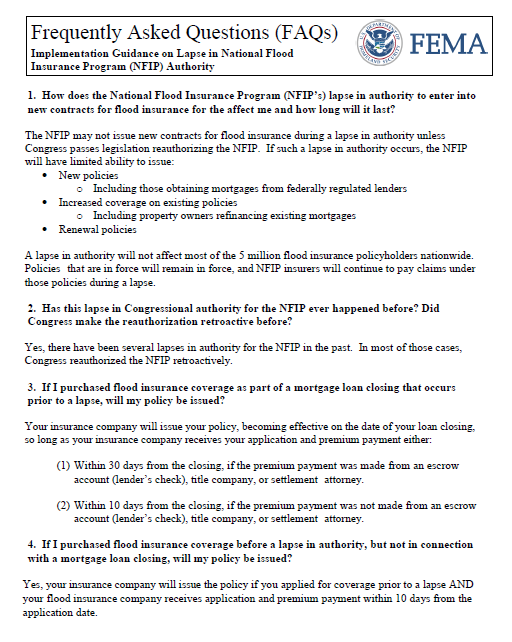 Property owners who have a flood insurance policy that needs to be renewed in the coming weeks or prospective buyers who will need to obtain flood insurance as a condition of closing their loan, should keep a close watch on Congress and the National Flood Insurance Program (NFIP).  The NFIP must be reauthorized by next […]
Read More
7th Annual Get Ready Ewa Beach Emergency Preparedness Fair
Posted on September 6, 2017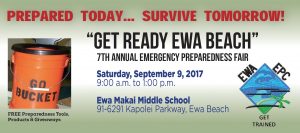 Mark your calendars for the 7th annual "Get Ready Ewa Beach Emergency Preparedness Fair" this Saturday, September 9th from 9:00 AM to 1:00 PM at Ewa Makai Middle School.  "Get Ready Ewa Beach" is a free event open to the public. This year's theme is "Prepare Today…Survive Tomorrow".  Attendees will be given an opportunity to […]
Read More
Ready 2 React Emergency Preparedness Fair
Posted on July 27, 2017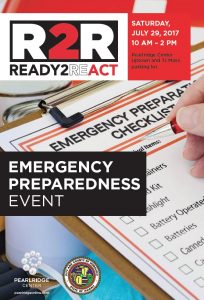 Come join the Dept. of Land and Natural Resources (DLNR) Engineering Division's National Flood Insurance Program as they participate in the Ready 2 React annual event this Saturday, July 29, 2017 from 10 am to 2 pm at the Pearlridge Center – Uptown. (Last year there was over 2000 in attendance at this event.) DLNR […]
Read More
GIS Web Services for the FEMA National Flood Hazard Layer (NFHL)
Posted on July 25, 2017
To align with mandated security measures, all FEMA web systems, including the National Flood Hazard Layer (NFHL), will require the use of the "https" protocol and no longer support "http." This change will be effective as of August 1, 2017. After that time "http" links will no longer function. Since Google Earth™ does not support […]
Read More
Informational Public Meetings for Hawaii County's FEMA Flood Insurance Rate Maps
Posted on July 3, 2017
ATTENTION PROPERTY OWNERS: The Federal Emergency Management Agency (FEMA) is at the end of a multi-year effort to update and modernize the Flood Insurance Rate Maps (FIRM) for Hawaii County.  The FIRM has been finalized and will become effective on September 29, 2017. Hawaii County will host two informational public meetings to inform property owners, […]
Read More
June King Tides Photo Survey starts Friday!
Posted on June 22, 2017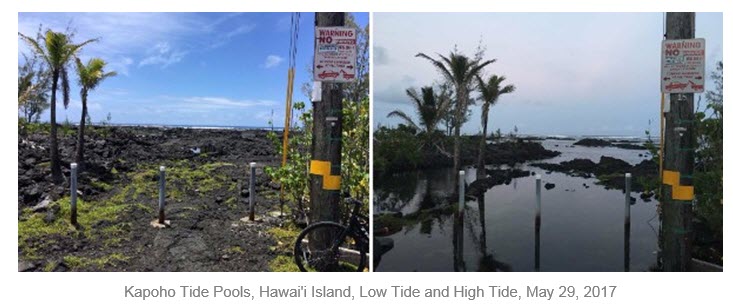 Join the team of citizen scientists in the Hawai'i and Pacific Islands King Tides Project and help us document the impacts of King Tides (the highest high tides of the year) across the Pacific region. Visit the project website www.PacificIslandsKingTides.org for tide times at locations in the Hawaiian Islands (June 23-24), American Samoa (June 23-24), Majuro […]
Read More