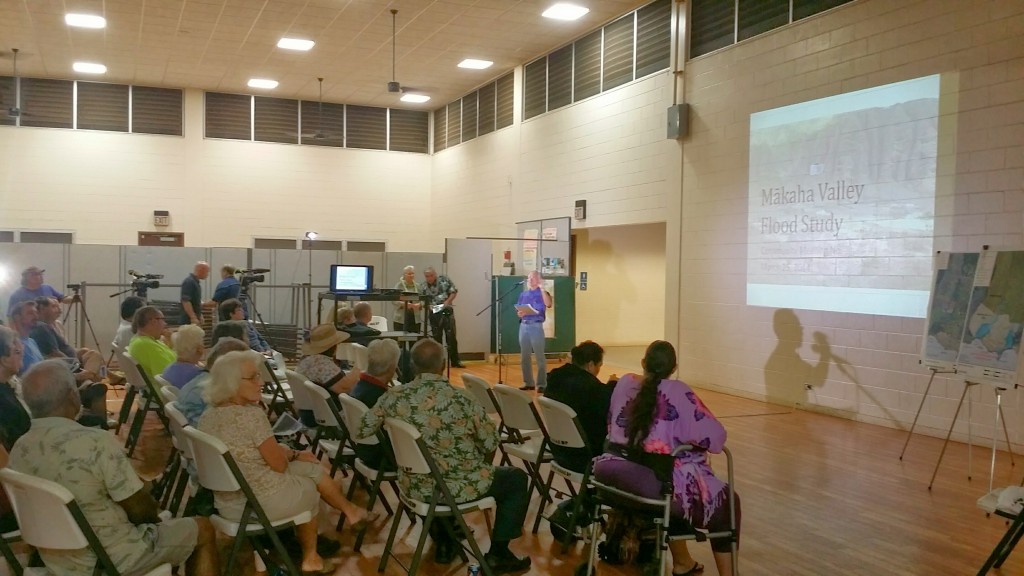 The Makaha Valley Flood Study, is aimed at proposing solutions to address the areas in Makaha Valley that have experienced flooding over the years.
This second community meeting will present recommended flood mitigation projects for Makaha Valley and discuss next steps for the study. Refreshments will be served at 6:30 p.m.
Tuesday, September 23, 2014
7:00 – 8:30 p.m.
Wai'anae District Park,
Multi-Purpose Room
85-601 Farrington Highway,
Waianae, HI 96792
For more information, please contact:
Rep. Jo Jordan
Phone: 808-586-8460
E-mail: repjordan@capitol.hawaii.gov
Below is the DRAFT Public Review Report that can be downloaded by clicking the "Download" button.
Makaha Valley Flood Study Draft Public Review Report:
Download Volume I
Download Volume II