Comments on Makaha Valley Flood Study Welcome
Posted on Sep 25, 2014 in Uncategorized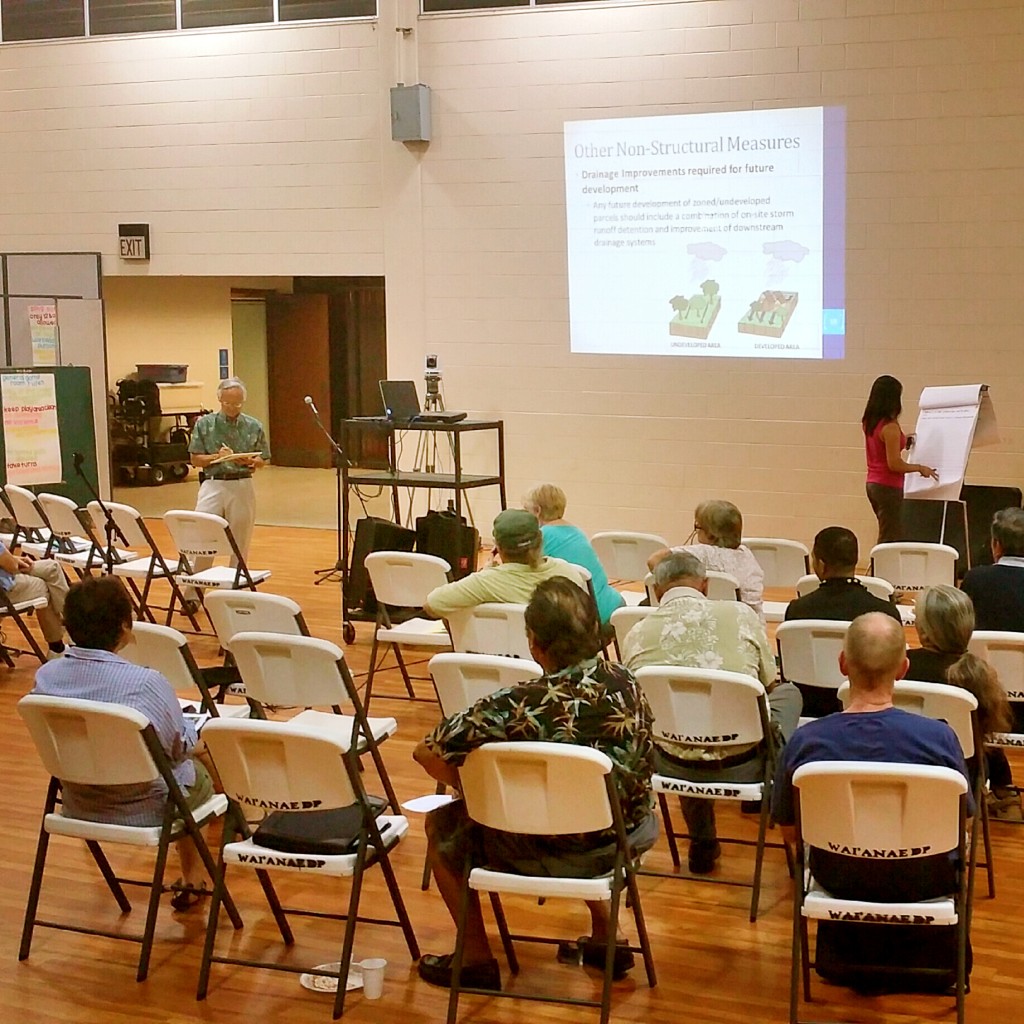 On Tuesday, September 23rd a community meeting was held at the Waianae District Park Multi-Purpose Room to share findings from the Makaha Valley Flood Study PUBLIC REVIEW DRAFT REPORT. We would like to thank all that attended and for sharing their comments regarding flooding and on the PUBLIC REVIEW DRAFT REPORT.
The PUBLIC REVIEW DRAFT REPORT is available for download at: https://dlnreng.hawaii.gov/fcds/?p=493
For those that were unable to attend the meeting and would like to submit comments regarding the PUBLIC REVIEW DRAFT REPORT, please submit comments to the project team by October 15th. Comments can be emailed to Bruce Tsuchida (bruce@townscapeinc.com) or to Gabrielle Sham (gabrielle@townscapeinc.com).
For your reference, the slideshow that was presented can be downloaded here: Download