NFIP Informational Session at Niu Valley Middle School on May 10th
Posted on May 8, 2018 in NFIP News, Uncategorized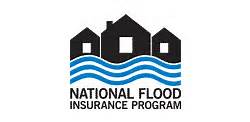 NATIONAL FLOOD INSURANCE PROGRAM (NFIP) INFORMATIONAL SESSION SCHEDULED THURSDAY MAY 10 IN NIU VALLEY
 Policy holders affected by the April 13, 2018 O'ahu flooding event urged to attend
HONOLULU – The Department of Land and Natural Resources (DLNR), the National Flood Insurance Program (NFIP), and the City and County of Honolulu invite NFIP insured renters, home and business owners affected by the April 13 flooding event on O'ahu, to attend an informational session conducted by a NFIP General Adjuster, Jonathan Hardy and NFIP Flood Insurance Specialist, Adam Lizarraga:
Thursday, May 10, 2018
4 to 8 p.m.
Niu Valley Middle School – Cafeteria
310 Halema'uma'u Street
The NFIP General Adjuster and Flood Insurance Specialist will be available to answer specific questions that flood insurance policy holders may have regarding their claim.  Please bring your NFIP policy number and flood claim number to the meeting.
If you are unable to attend this informational session, the DLNR staff along with the NFIP General Adjuster and Flood Insurance Specialist will be present at the "Eastside Community Preparedness Fair" being held on Saturday, May 12, 2018; from 10 a.m. to 2 p.m., at Kahala Mall.
Note: Similar sessions are being planned for Kauai the week of May 14th – 16th.  Once plans are finalized, a follow-up notification will be posted announcing the dates/times/locations for the Kauai sessions.
For more information on this informational session, please contact (808) 587-0254.