Flood Maps
FLOOD HAZARD ASSESSMENT TOOL (FHAT)
CREATING FIRMettes
FLOOD MAP NEWS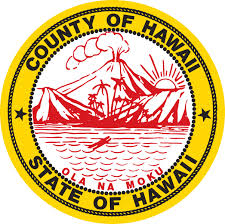 The Digital Flood Insurance Rate Maps (DFIRMs) for Hawaii County will become effective on September 29, 2017.  Public outreach meetings are being planned for July to provide information to property owners on possible flood insurance and development implications.  The DFIRMs are available for viewing at Hawai'i County Department of Public Works Engineering offices at either 101 Pauahi St., Suite 7 in Hilo (808 961-8327) or 74-5044 Ane Keohokalole Hwy, Building D, 1st floor of the West Hawaii Civic Center in Kona (808 323-4850). They are also available for online viewing on the State of Hawai'i's Flood Hazard Assessment Tool (FHAT) at http://gis.hawaiinfip.org/fhat.
If you have any questions, contact:
Bryce Harada
County of Hawaii Floodplain Manager
Department of Public Works
Engineering Division
101 Pauahi Street, Suite 7
Hilo , Hawaii 96720-4224
(808) 961-8327
For information on Hawaii County's DFIRM Process, download FACTSHEET here
What are DRAFT STUDIES ? and what will NOT be included on the FEMA Preliminary DFIRM ?, click here for more information.